There are two camping options:
"Tent-Only" and "Camp with A Vehicle"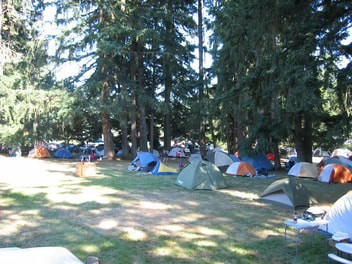 Tent Area:
If you stay in the Tent Area your fee will be 125.00 per person. Your car will be parked several hundred feet away in the parking area. You will have easy access to your car, it just will not be located at your campsite. There will be no cars parked in this area.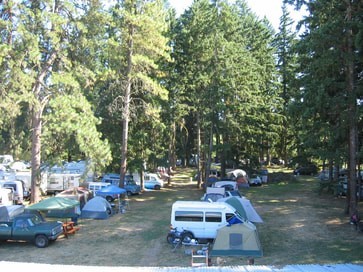 Camp With A Vehicle:
If you want to have a vehicle at your site, then you will stay in the Camp with Your Vehicle Area.
Your fees will be 125.00 per person, plus a fee for your vehicle(s) based on TOTAL combined length, including any overhanging components ​(if you are towing, this is the tow vehicle plus the trailer, measured when they are hooked together)
Vehicle Fees:
Up to 22 feet - $40.00

Between 22 feet and 36 feet - $80.00

Over 36 feet - $110.00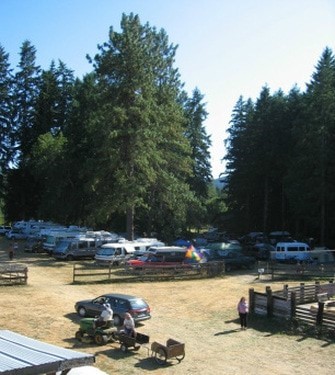 RV's Please Note:
There are no on-site dump stations or hook-ups.
This is "dry camping" - please arrive with your fresh water tank full and your black and gray water tanks empty.
Generators are allowed during the hours of 8:30-11:30 a.m. and 5:30-8:30 p.m.
We have limited and specific areas for large vehicles.
Notes for Everyone!
Campground is open from Thursday noon thru Monday noon
ONE NIGHT OR FOUR, the price is 125.00 per person
Children 10 and Under Admitted Free with a Paying Adult
One Hot Shower is INCLUDED in your camping fee. Additional showers are 5.00 per person
Free Phone charging outlets